Top 5 Emotions Your Marketing Copy Needs to Have
Jan 9, 2021
Blog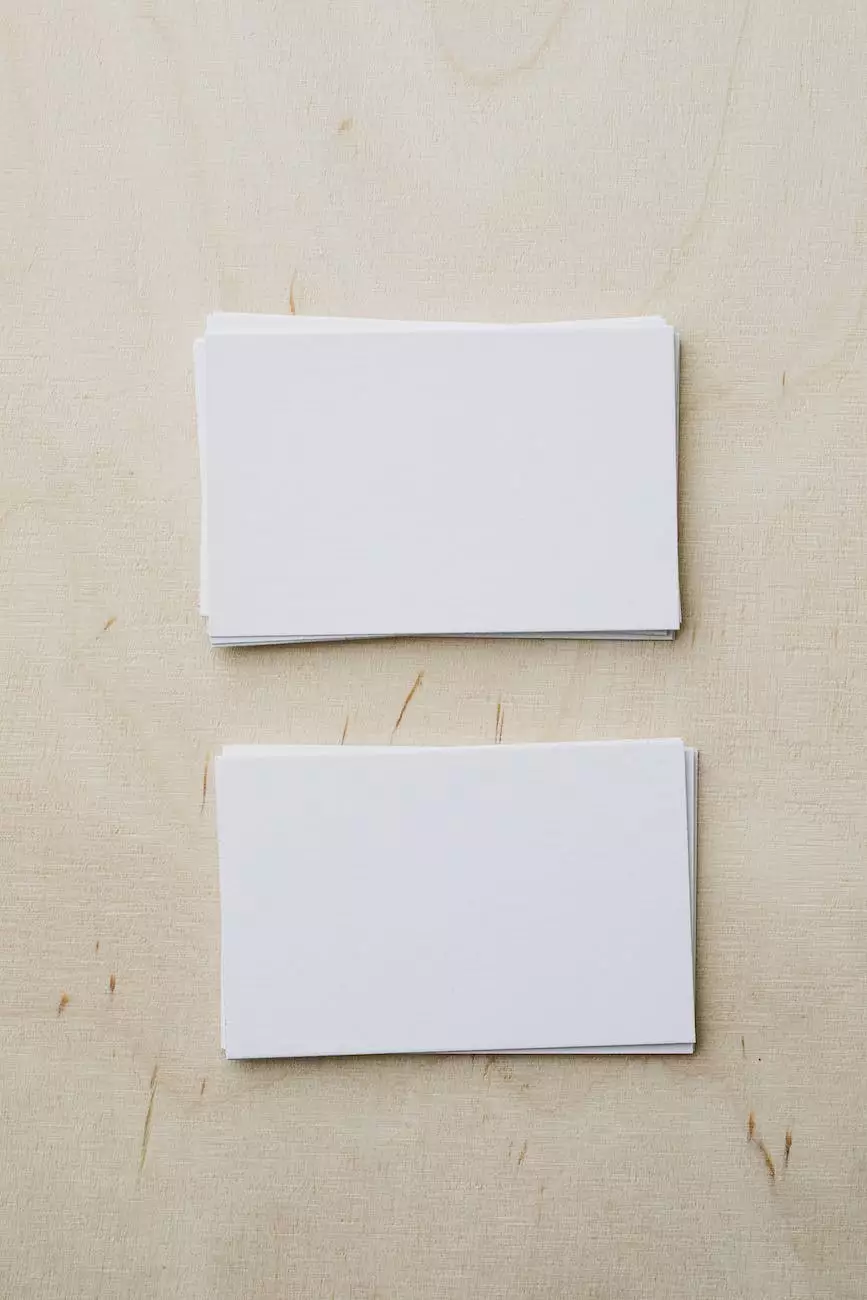 Welcome to Stay First Rank SEO! We are your trusted partner in the competitive world of online marketing. In this article, we will delve into the top 5 emotions your marketing copy needs to have to effectively engage your target audience and boost your business.
The Power of Emotions in Marketing
Effective marketing is all about connecting with your audience on an emotional level. Emotionally compelling copy has the power to captivate your readers, stand out from the competition, and drive conversions. Let's explore the top 5 emotions you need to incorporate into your marketing strategy:
1. Excitement
One of the most powerful emotions to convey in your marketing copy is excitement. By creating a sense of anticipation and enthusiasm, you can grab your audience's attention and inspire them to take action. Use vibrant language, compelling visuals, and exciting offers to ignite excitement in your readers.
2. Trust
Building trust with your audience is crucial for long-term success. Incorporate trust-building elements into your marketing copy to establish credibility and reliability. Share testimonials, case studies, and any industry awards or certifications you've received. Communicate your expertise and commitment to customer satisfaction.
3. Empathy
Connecting with your audience on an emotional level requires empathy. Understand your customers' pain points, challenges, and desires, and reflect them in your copy. Show that you genuinely care about their needs and offer solutions that address their specific concerns. Use language that evokes empathy and builds a strong emotional connection.
4. Curiosity
Piquing curiosity is a powerful tool in marketing. Craft your copy in a way that intrigues your audience and leaves them wanting more. Use compelling headlines, thought-provoking questions, or teasers to entice readers to explore further. Curiosity-driven copy can create a sense of anticipation and drive engagement.
5. Confidence
A confident tone in your marketing copy can instill trust and inspire action. Demonstrate your expertise, highlight your unique selling propositions, and communicate your value in a clear and confident manner. Use strong and assertive language that conveys your confidence in your product or service.
Conclusion
Incorporating these top 5 emotions into your marketing copy can make a significant impact on your online presence. Stay First Rank SEO understands the importance of emotionally compelling content and offers expert SEO services to help businesses in the Business and Consumer Services industry stay ahead of the competition.
With our proven strategies and meticulous attention to detail, we can help you outrank your competitors on search engine results pages. Contact Stay First Rank SEO today to take your marketing copy to the next level and unlock your business's full potential.