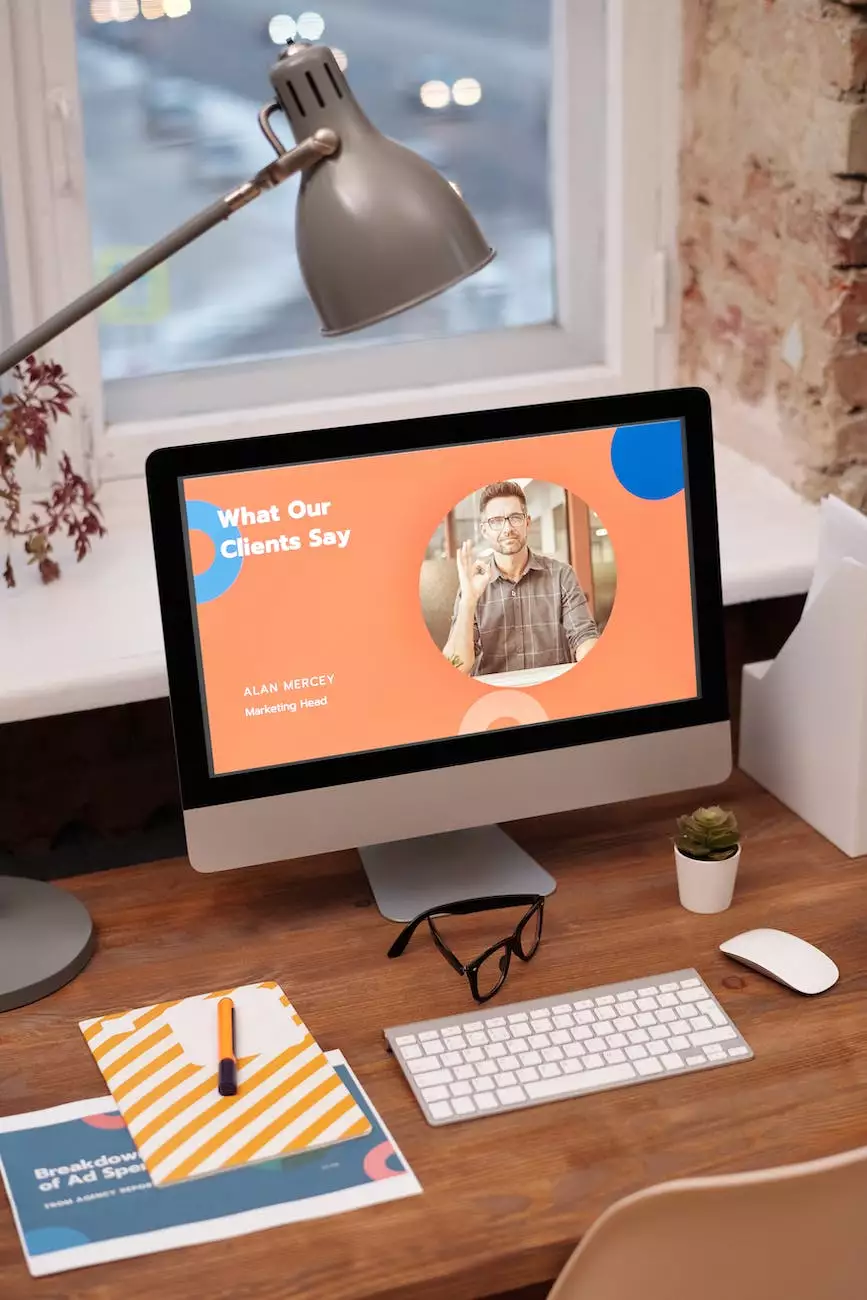 Enhance Your Business with Stay First Rank SEO's Digital Signage Services
If you're looking to take your business to the next level and attract more customers, Stay First Rank SEO has the perfect solution for you - digital signage. With our cutting-edge technology and expert team of SEO professionals, we can help you elevate your brand visibility and drive targeted traffic to your website.
The Power of Digital Signage
Digital signage is rapidly revolutionizing the way businesses communicate with their customers. Gone are the days of traditional print media and static signs. With dynamic and eye-catching digital displays, you can effectively engage your target audience, promote your products or services, and convert leads into loyal customers.
At Stay First Rank SEO, we understand the importance of utilizing digital signage as part of your marketing strategy. Our team of experts can help you design and implement captivating digital displays that capture attention and deliver your brand message effectively.
Comprehensive Digital Signage Solutions
With our comprehensive digital signage services, we offer a range of solutions tailored to meet your specific business needs:
1. Digital Signage Strategy
Our experienced SEO professionals will work closely with you to develop a customized digital signage strategy that aligns with your business goals. We'll analyze your target market, understand your brand identity, and create a strategic plan to optimize your digital signage campaigns.
2. Content Creation and Management
A successful digital signage campaign relies on compelling and relevant content. Our team of skilled copywriters can create engaging content that resonates with your target audience and effectively communicates your brand message. We'll manage and update your digital displays to ensure ongoing effectiveness.
3. Design and Branding
Your digital displays should reflect your brand identity and create a lasting impression on your audience. Our talented designers will create visually appealing and on-brand digital signage designs that capture attention and leave a lasting impact.
4. SEO Optimization
At Stay First Rank SEO, we know the importance of optimizing your digital signage for search engine visibility. Our SEO experts will ensure that your digital displays are optimized with relevant keywords, meta tags, and other on-page SEO elements. This will help your digital signage rank higher on search engine results pages, driving more organic traffic to your website.
Our team stays up-to-date with the latest SEO trends and best practices to ensure that your digital signage stays ahead of the competition.
Why Choose Stay First Rank SEO?
With numerous digital signage service providers in the market, why should you choose us? Here are some reasons:
Experience: Stay First Rank SEO has years of experience in the SEO industry and a proven track record of success.
Expert Team: Our team of SEO professionals and designers are experts in their respective fields. They stay on top of the latest industry trends and technologies to deliver exceptional results.
Customized Solutions: We understand that every business is unique. That's why we offer customized digital signage solutions tailored to your specific needs and goals.
Measurable Results: We believe in transparency and deliver measurable results. Our comprehensive analytics and reporting help you track the success of your digital signage campaigns.
Exceptional Customer Support: Our dedicated support team is available to assist you throughout the entire process. We're committed to your success.
Take Your Business to New Heights with Stay First Rank SEO's Digital Signage Services
Ready to boost your brand visibility and attract more customers? Don't miss out on the power of digital signage. Contact Stay First Rank SEO today and let our expert team help you outrank competitors, increase website traffic, and drive business growth through our comprehensive digital signage services.