What are Chatbots? Why are They Important?
Dec 29, 2021
Blog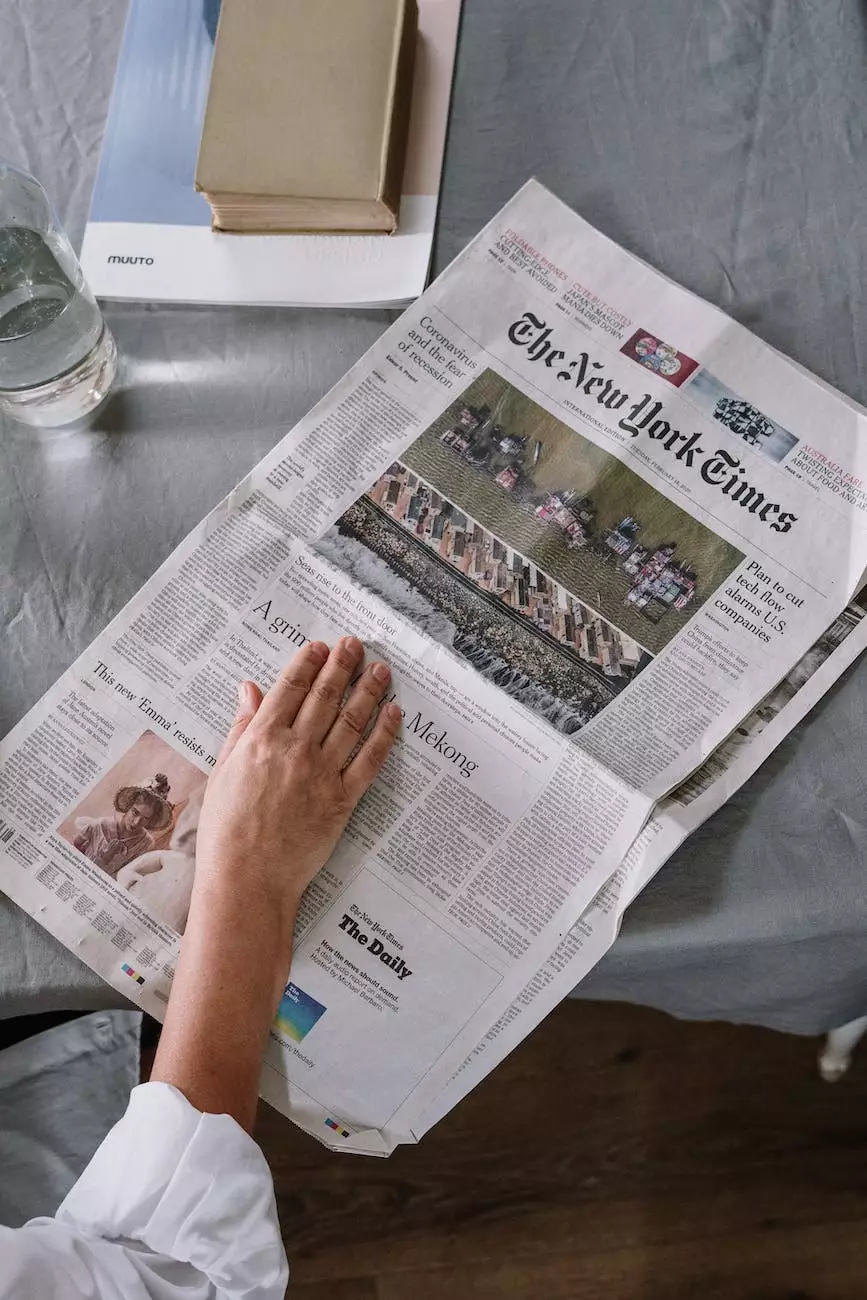 Welcome to Stay First Rank SEO's blog, where we delve into the fascinating world of chatbots and explore their significance in today's digital landscape. In this article, we will unravel the concept of chatbots, their various applications, and why they have become an essential tool for businesses across different industries.
Understanding Chatbots
Chatbots, also known as conversational agents, are computer programs designed to simulate human-like conversations and interactions with users. They leverage artificial intelligence (AI), machine learning, and natural language processing (NLP) to understand and respond to user queries, providing them with relevant information and assistance.
These virtual assistants can be deployed on various platforms such as websites, messaging apps, social media platforms, and even voice-enabled devices. Their primary objective is to automate customer interactions and streamline support services, ultimately enhancing user experiences and driving business growth.
The Importance of Chatbots in Business
1. Enhanced Customer Support: Chatbots offer businesses the ability to provide 24/7 customer support without requiring a large team of support agents. This round-the-clock availability ensures that customers can get assistance whenever they need it, improving customer satisfaction and loyalty.
2. Personalized Interactions: With advanced AI capabilities, chatbots can analyze customer data and tailor their responses to provide personalized recommendations and solutions. This level of personalization not only enhances user experiences but also boosts customer engagement and conversion rates.
3. Increased Efficiency: Chatbots can handle multiple customer interactions simultaneously, reducing wait times and improving response rates. By automating repetitive tasks, businesses can free up human resources to focus on more complex and value-added activities.
4. Cost Savings: Implementing chatbots can significantly reduce operational costs associated with customer support and lead generation. Businesses can save on manpower while still maintaining high-quality customer interactions, contributing to improved overall profitability.
Applications of Chatbots
The versatility of chatbots enables their application in various industries and functions:
1. Customer Service
Chatbots serve as virtual customer service representatives, providing instant support, addressing common queries, and guiding customers through different processes. They can handle tasks such as order tracking, troubleshooting, and product recommendations.
2. E-commerce
In the e-commerce industry, chatbots can assist customers in finding products, making purchases, and resolving issues related to shipping or returns. They can also offer personalized recommendations based on user preferences and past purchase history.
3. Travel and Hospitality
Chatbots can simplify the travel booking process by assisting users in finding flights, hotels, and suggesting itineraries. They can also provide real-time travel updates, answer travel-related queries, and offer recommendations for restaurants and attractions.
4. Lead Generation
By engaging users in personalized conversations, chatbots can collect valuable information and qualify leads. They can capture user details, understand their requirements, and provide relevant content or product recommendations, ultimately driving conversions and sales.
Stay First Rank SEO: Your Trusted SEO Partner
At Stay First Rank SEO, we understand the ever-evolving digital landscape and the importance of leveraging emerging technologies like chatbots. As a leading provider of comprehensive SEO services, we help businesses optimize their online presence and drive organic traffic.
Our team of experienced professionals stays up to date with the latest SEO trends and implements cutting-edge strategies to enhance your website's visibility on search engines. By incorporating keyword-rich content, backlinking techniques, and technical optimizations, we ensure that your website remains search engine friendly.
By incorporating chatbots into your website or messaging platforms, you can amplify your customer interactions, enhance user experiences, and stay ahead of the competition. Our SEO experts can assist you in integrating chatbot technologies into your digital strategy, ensuring seamless functionality and improved customer satisfaction.
Partner with Stay First Rank SEO today and unlock the potential of chatbots to revolutionize your business. Contact us now to learn more about our SEO services and how we can help you stay at the forefront of the competitive online landscape.