A Comprehensive Guide to Local SEO in 2021
Sep 30, 2022
Blog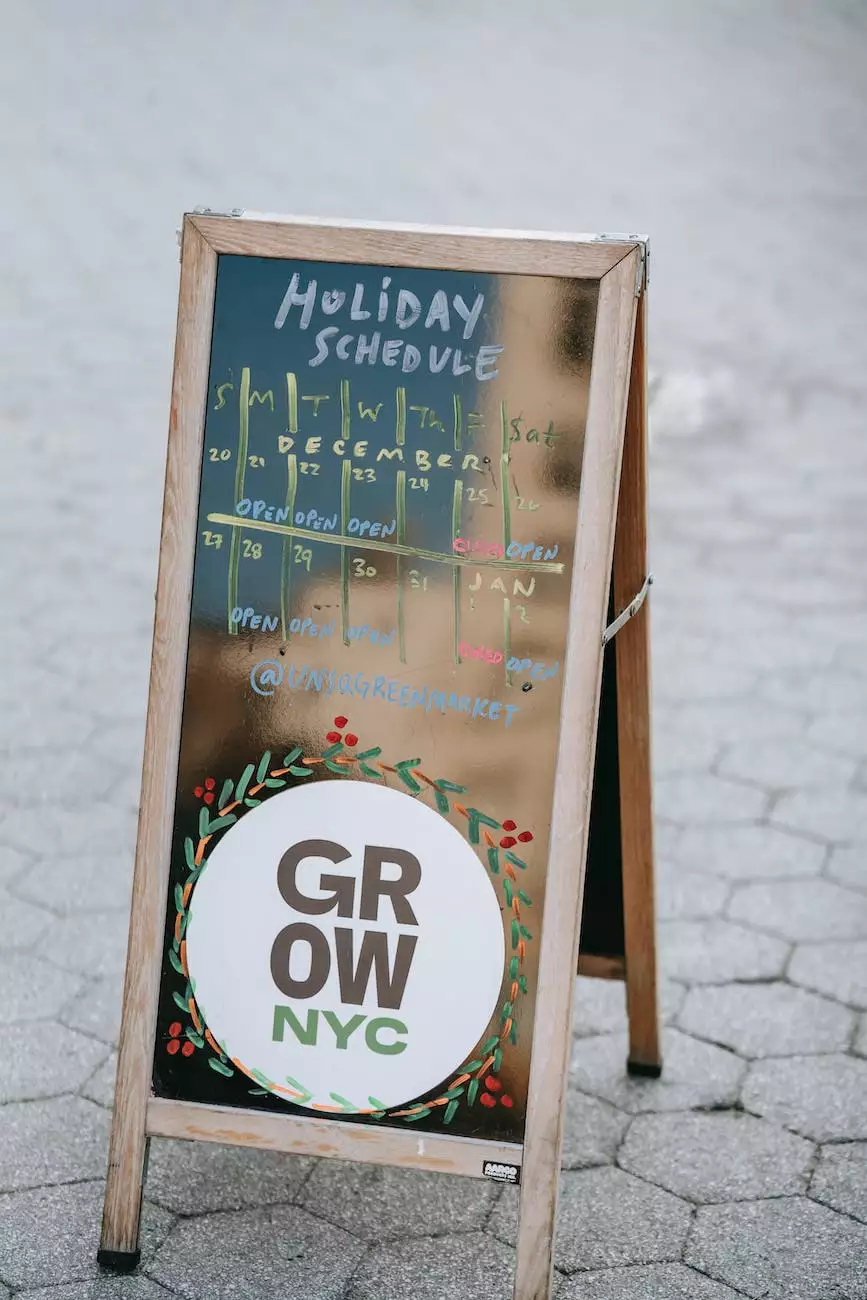 Introduction
Welcome to the comprehensive guide to local SEO in 2021, brought to you by Stay First Rank SEO. As a leading provider of SEO services in the business and consumer services industry, we understand the importance of optimizing your website for local search rankings.
What is Local SEO?
Local SEO is the practice of optimizing your website to rank higher in local search results. It involves targeting specific geographical locations and tailoring your SEO strategies to attract local customers. Effective local SEO can help businesses gain visibility, increase website traffic, and generate more leads and conversions.
Why is Local SEO Important in 2021?
In 2021, local SEO has become crucial for businesses of all sizes. With the increasing number of mobile searches and the rising demand for personalized search results, optimizing your website for local search is no longer an option but a necessity. The COVID-19 pandemic has also accelerated the need for local SEO, as more people are turning to online platforms to find local businesses and services.
Key Strategies for Local SEO
1. Keyword Research and Optimization
Before implementing any SEO strategy, thorough keyword research is essential. Identify relevant keywords that are commonly used by your target audience when searching for businesses like yours. Incorporate these keywords naturally into your website content, meta tags, headings, and URLs to increase your visibility in local search results.
2. Google My Business Listing Optimization
Claiming and optimizing your Google My Business listing is crucial for local SEO success. Ensure that your business information is accurate, complete, and consistent across all online platforms. Encourage customers to leave reviews and respond to them promptly. Utilize Google Posts and other features to enhance your visibility on Google Maps and search results.
3. Local Citations and Online Directories
List your business on reputable local directories, such as Yelp, Yellow Pages, and Angie's List. Ensure that your NAP (Name, Address, Phone Number) is consistent across all platforms. Local citations play a significant role in local search rankings, so it's important to maintain a strong online presence on various listing sites.
4. Online Reviews and Reputation Management
Positive reviews from satisfied customers can significantly boost your local rankings. Encourage your customers to leave feedback on platforms like Google, Facebook, and Yelp. Respond to both positive and negative reviews in a timely and professional manner, demonstrating your commitment to customer satisfaction.
5. On-Page Optimization
Ensure that your website is user-friendly, visually appealing, and optimized for both search engines and users. Create informative and engaging content that caters to your local audience's needs and preferences. Optimize your meta tags, headings, image alt texts, and URLs to include relevant keywords.
6. Mobile Optimization
With the rise of mobile searches, it's essential to have a mobile-friendly website. Optimize your website's design, layout, and loading speed for mobile devices. Make sure that your content is easily readable and accessible on smartphones and tablets.
7. Local Link Building
Building high-quality local backlinks can significantly improve your local SEO efforts. Foster relationships with local businesses, organizations, and influencers to earn relevant and authoritative links. Participate in local events, sponsor community initiatives, and contribute to local publications to increase your online visibility.
Conclusion
As the world becomes increasingly digital, local businesses need to adapt and optimize their online presence for local search. Stay First Rank SEO, a leading SEO services provider in the business and consumer services industry, is here to help you outrank your competitors and attract more local customers to your website. By implementing the strategies outlined in this comprehensive guide to local SEO in 2021, you'll be well-equipped to navigate the evolving search landscape and achieve long-term success.