Top Ten Cloud Myths
Aug 24, 2020
Blog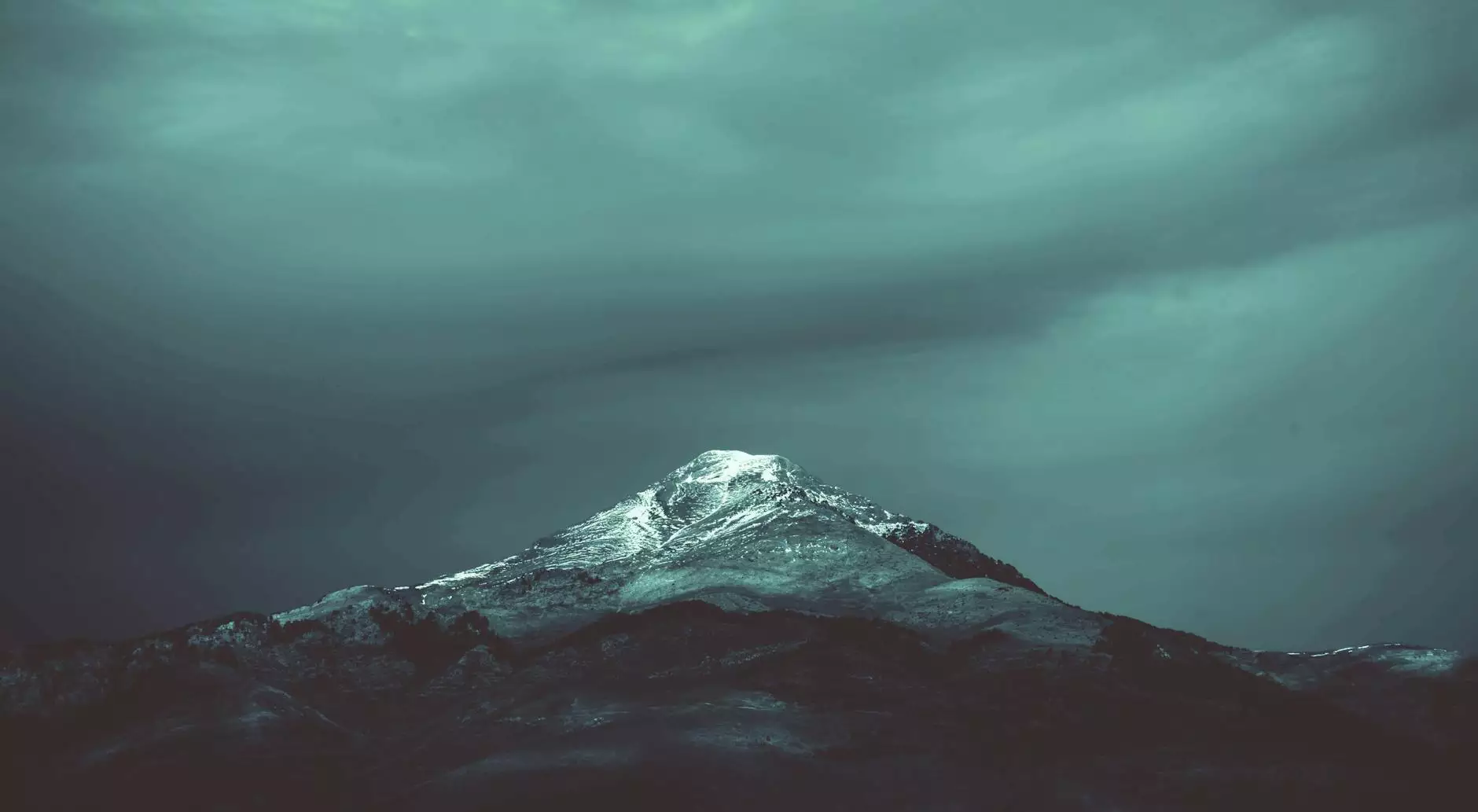 Welcome to the Stay First Rank SEO blog, your go-to resource for all things SEO and digital marketing. In this blog post, we will debunk the top ten cloud myths that are often misconstrued in the business and consumer services industry.
1. Myth: The Cloud Is Not Secure
Contrary to popular belief, the cloud is actually a highly secure platform that utilizes robust encryption and advanced security protocols. Leading cloud service providers implement strict security measures to protect your data from unauthorized access or breaches.
2. Myth: Cloud Migration Is Complicated
While migrating to the cloud can seem overwhelming, with the right guidance, it becomes a streamlined process. At Stay First Rank SEO, our team of experts ensures a seamless transition, minimizing downtime and maximizing efficiency during the migration process.
3. Myth: Cloud Services Are Expensive
One of the most common misconceptions is that cloud services come with a hefty price tag. However, the truth is that cloud services offer cost-effective solutions by eliminating the need for expensive hardware and maintenance. With flexible pricing models, you only pay for the resources you use.
4. Myth: Cloud Is Only for Large Enterprises
Cloud services are not exclusive to large enterprises. In fact, they offer significant advantages to businesses of all sizes. Whether you're a startup or a small business, the cloud provides scalability, improved collaboration, and access to advanced technology without a substantial upfront investment.
5. Myth: Cloud Performance Is Unreliable
Cloud services have come a long way in terms of performance and reliability. Leading providers offer robust infrastructure and ensure high availability, minimizing the risk of downtime and delivering consistent performance for your critical business applications.
6. Myth: Cloud Is an All-or-Nothing Approach
Contrary to popular belief, migrating to the cloud doesn't mean you have to move all your applications and data at once. Businesses can adopt a hybrid approach, keeping some applications on-premises while leveraging the benefits of the cloud for others. This flexibility allows for a tailored and gradual cloud adoption process.
7. Myth: Cloud Is Only for Storing Data
While data storage is one of the primary use cases for the cloud, it offers much more than that. The cloud enables businesses to leverage advanced analytics, machine learning, artificial intelligence, and other cutting-edge technologies to drive innovation and gain a competitive edge in the market.
8. Myth: Cloud Services Lack Customization
This myth couldn't be further from the truth. Cloud services come with a plethora of customization options, allowing businesses to tailor their infrastructure and applications according to their specific needs. From resource allocation to security configurations, the cloud offers extensive customization capabilities.
9. Myth: Cloud Is Not Scalable
Scalability is one of the most significant advantages of cloud computing. With just a few clicks, businesses can easily scale their resources up or down based on their fluctuating demands. Whether you experience sudden growth or require additional computing power, the cloud offers the scalability you need.
10. Myth: Cloud Migration Is a One-Time Process
Cloud migration is an ongoing journey rather than a one-time task. As technology and business needs evolve, your cloud infrastructure must also adapt. Regular evaluations, updates, and optimizations are essential to ensure your cloud environment is always aligned with your business objectives.
At Stay First Rank SEO, we understand the importance of debunking these top ten cloud myths to help businesses make informed decisions. By adopting cloud solutions, businesses can enhance their agility, security, and overall efficiency while staying ahead in the competitive landscape.
For personalized guidance and implementation of optimal cloud strategies, contact Stay First Rank SEO today. Our team of experts is here to assist you in harnessing the power of the cloud for your business success.