ExpressionEngine vs WordPress - All You Need To Know
Oct 5, 2022
Blog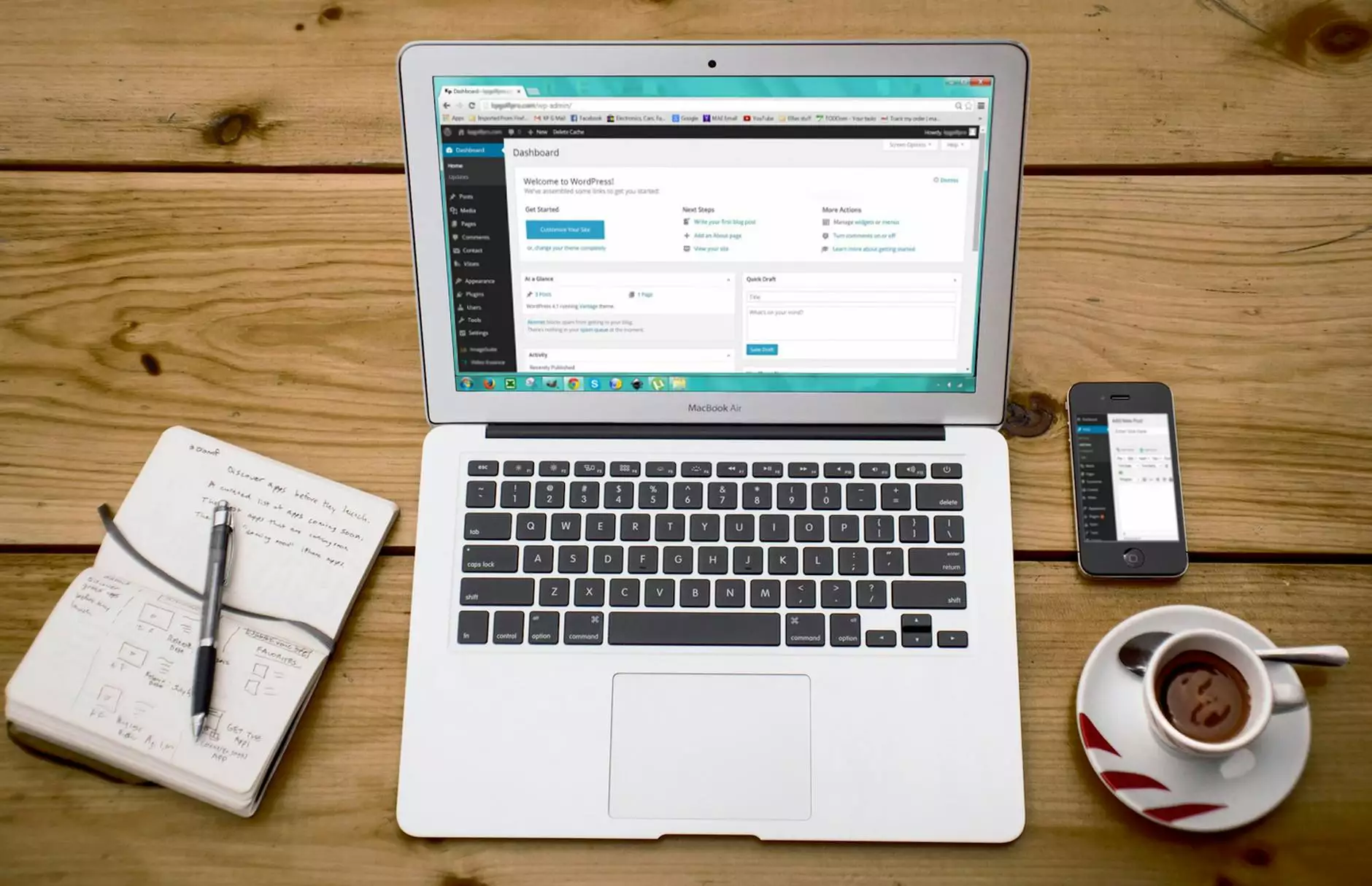 Introduction
In the world of content management systems (CMS), two popular platforms reign supreme: ExpressionEngine and WordPress. As a business owner looking to optimize your website, it's crucial to understand the nuances and differences between these powerful CMS options. In this article, Stay First Rank SEO, a leading provider of comprehensive SEO services in the business and consumer services industry, will guide you through the comparison of ExpressionEngine and WordPress.
ExpressionEngine
Let's begin by exploring ExpressionEngine, a versatile CMS solution that offers advanced customization and flexibility. Developed by EllisLab, ExpressionEngine provides a robust framework for building and managing websites of all sizes. With ExpressionEngine, you have complete control over your website's structure, design, and functionality.
Advantages of ExpressionEngine:
Advanced Customization: ExpressionEngine allows you to create highly customized websites tailored to your unique business needs. Its flexibility enables developers to build complex features and integrate third-party tools seamlessly.
Scalability: Whether you have a small business or a large enterprise, ExpressionEngine can scale with your growing needs. It offers the capacity to handle high traffic volumes and extensive content.
Security: ExpressionEngine prioritizes website security, offering various features like CAPTCHA, member group permissions, and data encryption. This ensures a safe environment for your business and user data.
Disadvantages of ExpressionEngine:
Learning Curve: ExpressionEngine's advanced customization capabilities come with a steeper learning curve compared to other CMS platforms. Familiarizing yourself or your development team with the system may require additional time and resources.
Cost: ExpressionEngine is a commercial CMS, meaning it requires a license to use. While it offers extensive features, the upfront cost might be a consideration for small businesses.
WordPress
Now, let's delve into WordPress, arguably the most widely used CMS worldwide. WordPress is known for its user-friendly interface, extensive plugin ecosystem, and widespread community support. It provides an intuitive platform for individuals and businesses to create and manage websites effortlessly.
Advantages of WordPress:
User-Friendly Interface: WordPress offers a simple and intuitive interface, making it accessible even to those without prior technical knowledge. It allows users to create and manage content seamlessly.
Wide Range of Themes and Plugins: With WordPress, you can choose from thousands of professionally designed themes and plugins to enhance your website's appearance and functionality. This vast selection ensures that you can find the perfect fit for your business.
Community Support: Being an open-source platform, WordPress has a large community of users and developers who contribute to its continuous improvement. This means you can find answers to your questions and receive support from experienced professionals.
Disadvantages of WordPress:
Website Security: WordPress websites, due to their popularity, can be a target for hackers. However, regular updates, strong passwords, and security plugins can mitigate this risk.
Limitations in Advanced Customization: While WordPress offers a wide range of customization options, it may not be as flexible as ExpressionEngine in terms of advanced development needs.
Conclusion: Making the Right Choice for Your Business
ExpressionEngine and WordPress are two prominent CMS platforms, each with its own strengths and weaknesses. Ultimately, the choice between ExpressionEngine and WordPress depends on your specific business requirements and website goals.
If you prioritize advanced customization, scalability, and security, ExpressionEngine may be the ideal solution. On the other hand, if you value user-friendliness, a vast plugin ecosystem, and a support community, WordPress might be the better fit for your needs.
At Stay First Rank SEO, we understand that choosing the right CMS is crucial in achieving your business objectives. Our expert SEO services encompass various aspects, including CMS optimization, to ensure your website is search-engine friendly and ranks high in search results. Contact us today to learn more about how our comprehensive SEO services can help propel your business website to the top!