Digital Marketing 101: What is a Call to Action (CTA)?
May 29, 2022
Blog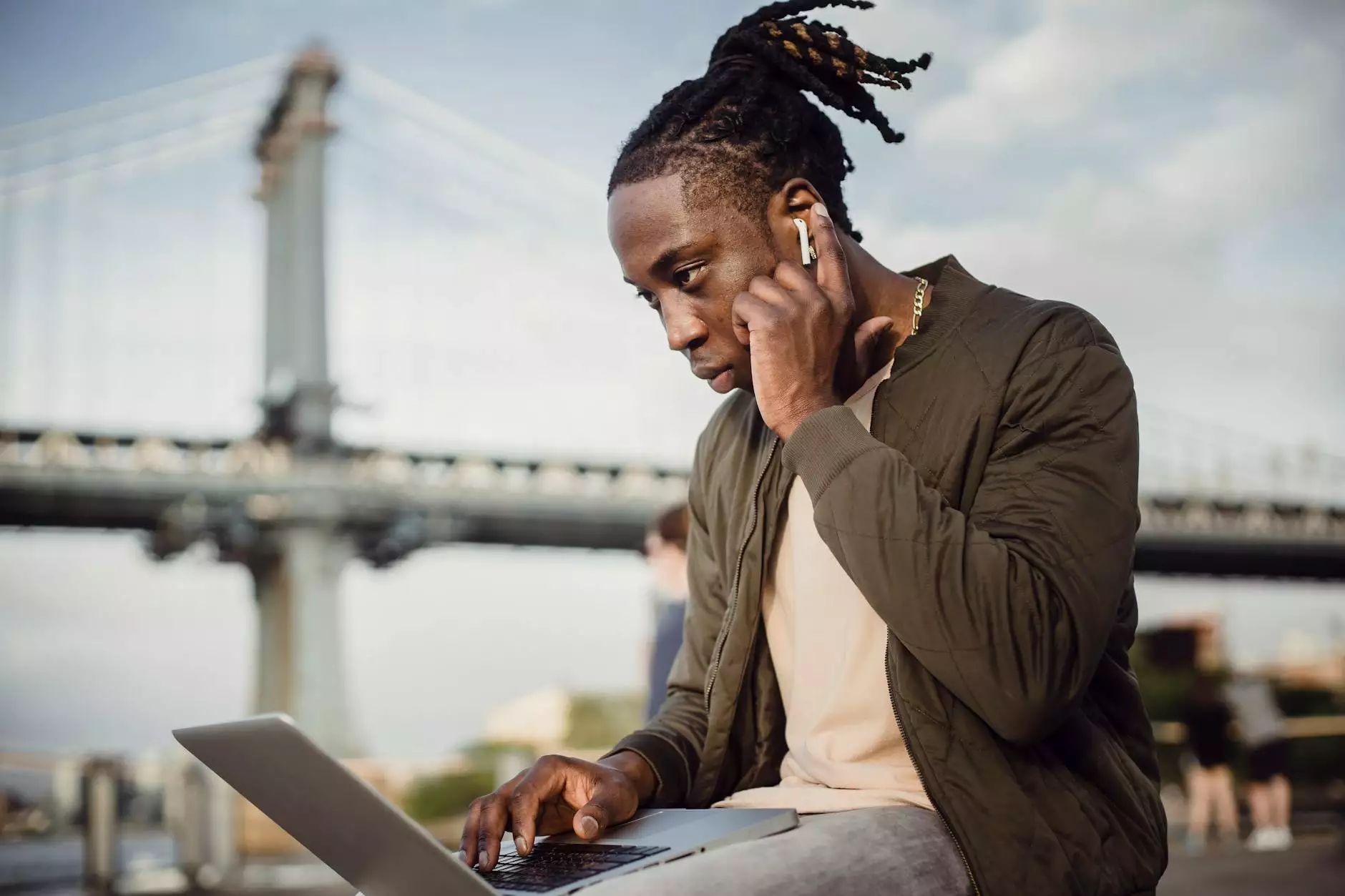 Welcome to Stay First Rank SEO's blog post on Digital Marketing 101: What is a Call to Action (CTA)? In this comprehensive guide, we will delve into the world of CTAs and explore how they play a vital role in digital marketing. By mastering the art of crafting compelling CTAs, you can significantly enhance your website's conversion rates and overall business performance.
Understanding the Importance of Call to Action (CTA)
Before we delve deeper into the intricacies of a CTA, let's start by understanding what it actually means. In the realm of digital marketing, a Call to Action (CTA) is a prompt that encourages users to take a specific action on your website. Whether it's signing up for a newsletter, making a purchase, or downloading an eBook, a well-crafted CTA serves as a crucial catalyst in guiding your audience towards a desired outcome.
So, why are CTAs important in the world of digital marketing?
CTAs are essential because, without them, your website visitors may wander aimlessly without taking any meaningful action. By strategically placing impactful CTAs, you can guide your visitors and lead them through a seamless customer journey. The ultimate goal is to prompt them to engage with your business in a way that aligns with your desired objectives.
Keys to Creating Effective Call to Actions
Creating effective CTAs requires a careful balance between persuasive copy and intelligent design. Here are some key elements to consider when crafting your CTAs:
1. Compelling Copy:
The text used in your CTA should be concise, action-oriented, and persuasive. Use strong verbs and compelling language to entice your audience to take action. For instance, instead of a generic "Click Here," consider a more engaging CTA like "Start Your Free Trial Today!".
2. Placement and Design:
The visibility and placement of your CTAs significantly impact their effectiveness. Ensure that your CTAs are strategically placed above the fold, where they are easily accessible to users. Use contrasting colors and visually appealing elements to make them stand out from the rest of your website's content.
3. Clear and Unambiguous:
Avoid confusing or ambiguous language in your CTAs. Clearly communicate the action you want your visitors to take, leaving no room for doubt or confusion. If you're offering a free download, be explicit with phrases like "Download Your Free eBook Now!"
4. Urgency and Scarcity:
Create a sense of urgency and scarcity in your CTAs to encourage immediate action. Limited-time offers or exclusive deals can motivate your audience to act promptly, fearing they might miss out on a valuable opportunity.
The Different Types of Call to Actions
Now, let's explore some common types of CTAs that you can leverage to drive desired user actions:
1. Text CTAs:
Text CTAs typically consist of clickable text that encourages users to take specific actions. These can be incorporated within the body of your website's content or as standalone elements. Clear and attention-grabbing copy is essential to ensure your text CTAs are effective.
2. Button CTAs:
Button CTAs are visually striking elements that prompt users to take action with a single click. These are highly versatile and can be customized to match your brand's design aesthetic. Remember to keep the button text concise and compelling.
3. Image CTAs:
An image CTA combines visual elements with a clear call to action. By incorporating eye-catching images related to your offer or objective, you can capture the attention of your audience and entice them to engage further.
Measuring the Success of Your Call to Actions
Much like any other digital marketing strategy, it's crucial to measure the success of your CTAs to refine your approach and optimize results. Here are some key performance indicators to monitor:
1. Click-through Rate (CTR):
A CTR measures the percentage of users who clicked on your CTA compared to the total number of impressions. By analyzing your CTR, you can gauge the effectiveness of your CTAs in capturing user attention and driving engagement.
2. Conversion Rate:
Your conversion rate measures the percentage of users who completed the desired action after clicking on your CTA. This metric helps you assess the overall effectiveness of your CTAs in generating positive outcomes.
3. Bounce Rate:
The bounce rate indicates the percentage of users who leave your website after interacting with a specific CTA. A high bounce rate implies a disconnect between user expectations and the landing page content, necessitating optimization efforts.
Conclusion
In conclusion, understanding the fundamentals of a Call to Action (CTA) and implementing effective strategies can significantly impact the success of your digital marketing efforts. By crafting compelling CTAs with persuasive copy and strategic placement, you can encourage user action, increase conversions, and ultimately stay ahead of your competition.
So, start harnessing the power of CTAs today and watch your website thrive in the competitive realm of digital marketing.